Accounting Software Partners
Sage 300cloud enables organizations of all sizes and across diverse industries to run on a single platform. Sage 300cloud is the core building block of an end-to-end business management solution. Improved efficiencies and the ability for managers to make insightful real-time decisions are two key benefits of running Sage 300cloud. Organization-wide views of marketing, sales, inventory, accounting, and customer relationship drive gains in efficiency and profitability.
Including:
Sage CRM (Customer Relations)
Sage HRMS (Human Resources)  
Sage FAS (Fixed Asset Software)

Sage Intacct is a cloud-based financial management software designed to meet the needs of small and mid-sized businesses. It offers a range of features, including accounts payable and receivable, cash management, financial reporting, and project accounting. The software provides real-time visibility into financial data  providing a more comprehensive view of the organization's operations. Overall, Sage Intacct is a powerful financial management solution that enables businesses to streamline their financial processes and make informed decisions based on real-time data.

Acumatica gives you the technology to bridge the gap between your business and your customers through connected experiences.
All your data is connected and at your fingertips. It was built for the cloud and created for the way you do business. Your information is available anytime, anywhere. 
With Acumatica's flexible licensing plans, it's not by the user—Your technology can scale with a modern, consumption-based pricing structure that is stable and predictable.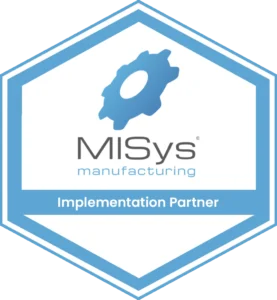 Use MISys Manufacturing software to manage the "back of the house," everything related to manufacturing: bills of material, raw material inventory, production scheduling, purchasing, etc. MISys maintains a subledger of all of the manufacturing costs and syncs with the accounting subledger. The transactions are fully auditable and are done automatically - no double data entry is required. MISys Manufacturing integrates seamlessly with the most popular accounting software 

PrintBoss Smart Checks allows you to use one blank check stock for all of your accounts. So eliminate those filing cabinets or desk drawers filled with preprinted check stock. And stop worrying about check numbers. PrintBoss will keep track of and print check numbers for you. No matter what bank account you are using, PrintBoss knows which check number to use automatically.  PrintBoss also allows for print different copies of accounting documents on different colored paper. Save time by leaving the various colors in different printer trays and/or printers and PrintBoss will handle the rest, printing each copy to the appropriate printer and printer tray

Improve collaboration & decision making
Streamline financial processes
Simplify & automate complex, time-consuming tasks
Increase operational efficiency
Extend & tailor Sage functionality