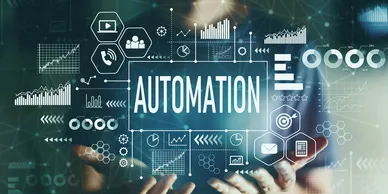 Simple or Complex, Your Workflows Can Be Automated
While there are usually human elements to any process, for instance, reviewing a document and providing approval, any workflow can be automated. Ultimately every workflow is just a series of tasks that must be performed.
Workflow Task Examples
Pulling data from a system and providing it to relevant users
Providing an answers to specific questions
Monitoring the status of data and notifying someone to take an action
Pushing data into another system (CRM, HRIS, ERP, etc.)
Escalating incomplete tasks
Importing data from a file like Excel
Financial Reporting delivered to your inbox
Legacy systems interfacing automatically overnight
Approval Automation (Accounts Payable)
Example:
Automating a given workflow process can involve a straightforward request/approval process or several workflow tasks and resources triggered by business rules. For instance, an employee may request the approval of capital expenditures by completing an online form.
This triggers workflow automation that routes the employee's request to their supervisor for approval. If the supervisor approves, the request is then routed to a different area of finance based on the amount of the request (e.g., Under $25,000 is routed to a Finance Manager, while over $25,000 is routed directly to the CFO). Once the appropriate Finance approver approves the request, it may be routed to the relevant purchasing agent based on the type of request.